Coppercube GAME ENGINE Template Pack > Decals & Footprints & Old clock & Animated Mist / Clouds /Video Tutorials & Other
A downloadable asset pack
I have decided to only sell some of my old work here.. I won't be selling my new stuff...Most of this stuff I introduced into the community years ago. I have been writing Javascript for Coppercube since 2015...You will probably find some of these templates floating around the community.

I will slowly be updating the package.
Package currently contains a
(1) Decals Bullet holes template
(2) Footsteps template.
(3) Working old fashioned Clock
(4) Clouds & Mist animated (Youtube)
(5) Ambiera Behavior Run & Jump Fixes.
This fixes some of the bugs with the software and added the ability to run with the down action key .
In order to run, simply press down and the arrow keys.
(6) The Shower Frosted Glass Water effect. Turn any Water surface into Rough / Semi Reflective and Frosted Shower Glass. (Pixel Math) Can also be used for other purposes. (MAGIC TRICK - TAKES 10 SECONDS)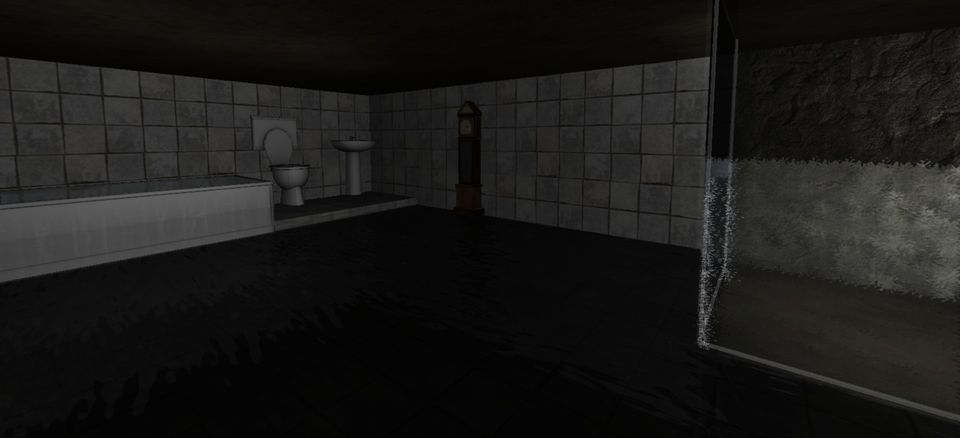 (7) An example of how to create a 10km Level in CC6. I wrote this code in 2017 and shared some of it with the community.
(8) Third party application installers to be used with CC6 such as gamepad to keyboard mappers, PC to Google Cardboard, Reshade dx 9 Injectors etc..
(9) WebGL Depth of field WITHOUT @Just_In_Case shader which does not work on WebGL targets (THIS IS A MAGIC TRICK THAT TAKES 10 SECONDS) - Seems to break with CC6.5.1 pitty...but works on older versions of the engine
(10) "Anything to Exe" I have added freeware software to the pack that very few people know about. I do not own the rights to this software. It is a little application that converts batch files into exe files. I have watched so many people run batch files incorrectly , making their games hackable. This tool allows you to hide the batch file code and run it as an exe. This exe can be executed via CC6 build in Commands
(11) "MeshView" I have also added free software that is used to fix .x files that don't work with CC6. This is also freeware and I don't own the rights to this software. Simply open your .x file with this software and resave it. It will convert the file into a compatible version of an .x that works with Coppercube.
Both of the above pieces of software can be found for free download on the internet, although it is very hard to find them because they are ancient.
(12) LARGELY UNKNOWN MAGIC TRICK! Video Tutorial to turn any random image into a perfect tile texture in 30 seconds with any image editor. In my tutorial I use paint.net which is free and comes with many extensions. This will save you huge money on textures. You could take a photo of your own floor and turn it into a 2D Tile for your game in 30 seconds.
(13) Coppercube Wordpress Remote Login. This is a simple script to accept a login request from any external https request. It will return 1 if login information is correct. With this script, you can install wordpress, a user can create an account, login on wordpress and then login via coppercube. This is to force the user to login both on wordpress and coppercube at the same time. I can expand upon this if people make requests...
(14) Headshot & Body shot hitbox Template. I introduced this into the community around 7 years ago with my variable shoot animation system which everyone now uses as a standard since CC4.
(15) Here is a technique for a flashlight that simply uses 2 overlays and a point light. The effect is far better and quick to implement. Furthermore it has little to no effect on performance.
BTW THANK YOU EVERYONE WHO HAS PURCHASED FROM ME!!!
I SHOULD HAVE DONE THIS YEARS AGO
Purchase
In order to download this asset pack you must purchase it at or above the minimum price of 4.75€ EUR. You will get access to the following files:
RemoteLoginWP.zip
1,010 bytes
if you pay 5.00€ EUR or more